Many of you may be traveling a long way to join us. While you are in Portland we would really like you to enjoy your visit. There is a reason we have chosen to live here. The following are suggestions of things to do in Portland: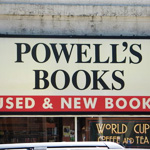 Travel Portland – Generic Portland site. Good for checking out different things in and around Portland.
Powells City of Books – Biggest bookstore in the country. Powell's sells new and used together, which often means you can find the book you want and get a great deal. Powell's also has great maps of downtown Portland.
Portland Classical Chinese Garden – This is the largest classical Chinese garden outside China. It is a beautiful garden worth checking out.
Parks and Sculpture. Portland is renowned for its public art and beautiful parks. I recommend walking down to 9th Avenue and taking a right. Follow 9th for a few blocks and you will find the South Park Blocks. In these blocks you will see sculptures such as Rebecca at the Well, Abe Lincoln, and Theodore Rosevelt.
If you take a left and go down Main Street you will pass the Portland Center for the Performing Arts (PCPA). Outside this building, between this building and the Concert hall across the street look for the Folly Bollards. Step inside the PCPA and look for the new gift from our sister city Guadalajara. Then continue farther down Main street and pass the Gus J. Solomon Courthouse (favorite site for movie makers needing an era specific courtroom) and then another block to the Portland Building.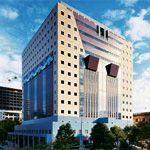 You can't miss this building, it looks like a giant gift box. This building is also the home of Portlandia, the country's second largest hammered sculpture. Portlandia sits above the main entrance to the building. If Portlandia were to stand up straight, she would be over 50 feet tall. If it is a weekday, go inside the building to the second floor and explore the free Public Art Gallery. In the gallery you can pick up an extensive self guided walking tour map of downtown public art (these can also be found at the visitors center in the Pioneer Square at Broadway (where SW 7th should be) and Yamhill. A little more information on Portland's art scene can be found here.
Washington Park – This is the largest park within city limits anywhere in the US. We recommend the Zoo, Rose Garden, Children's museum, and the Japanese Gardens. The p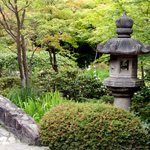 arking lot of the Rose Garden is a great place to get a view of the city and of Mt. Hood. To get to the park go south to SW 10th and Jefferson to the bus stop and take the 63 Washington Park to Zoo-Sylvan bus (this costs $1.35). If you want the zoo, take the train. Go to the Galleria/SW 10th max station and take either the MAX Blue Line to Hillsboro or MAX Red Line to City Center and Elmonica-170th to the Washington Park MAX Station and walk north to the zoo. Across the parking lot from the zoo is the Children's Museum.
Water Front Park – The waterfront park is a favorite of mine. In the downtown area there is a 2 mile loop that will take you on both sides of the river. I recommend renting a bike (call if you would like us to find you a bike rental) to see this park. There is also an 8 mile trail that will take you south of town on a beautiful path that follows the river through a wild life reserve to the town of Sellwood.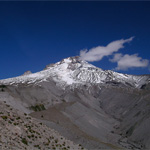 Timberline Lodge – about 60 miles out of town but is well worth the drive. This is the only all hand made WPA building. This historic building is beautiful with hand carved details, panoramic views and WPA artworks. There are also some nice hiking trails and year round skiing.
Columbia River Gorge – The world famous Columbia River Gorge is known for it's spectacular scenery, waterfalls such as Multnomah Falls, and hiking trails. It takes about 45 minutes by car to get to Multnomah falls.